Student Desks • VS America
LiteTable-ST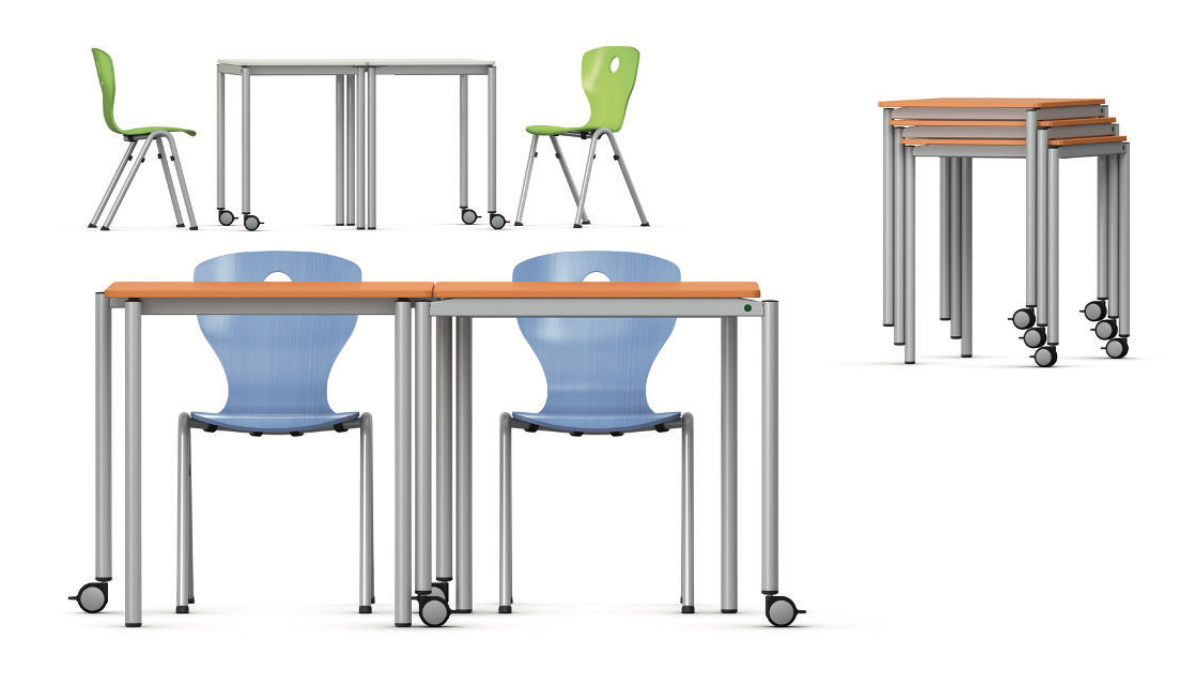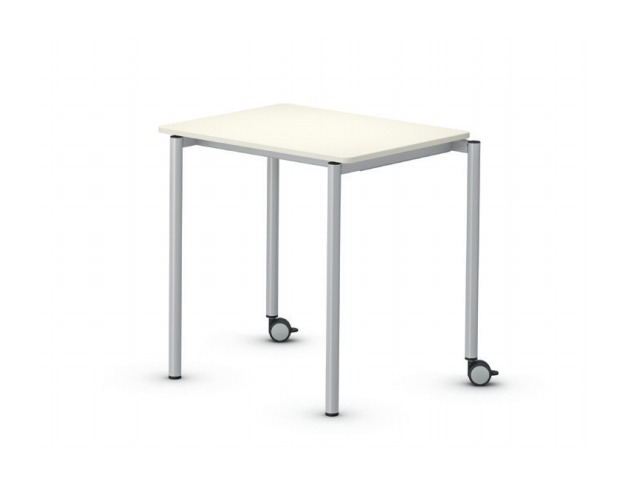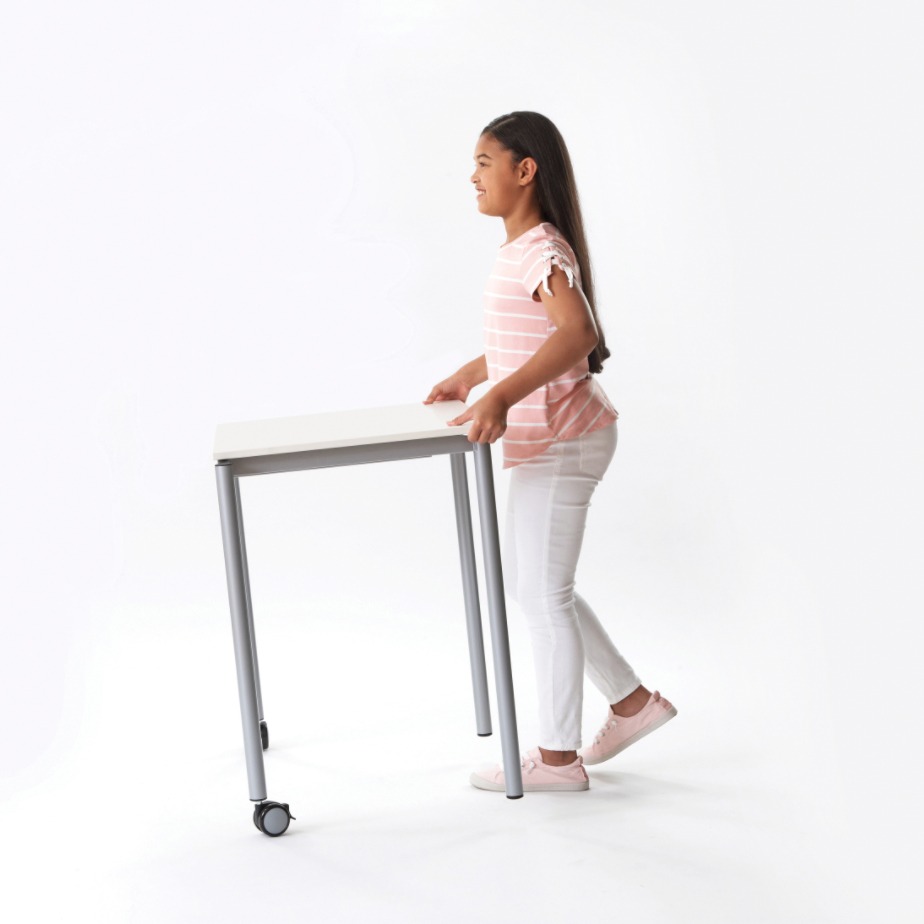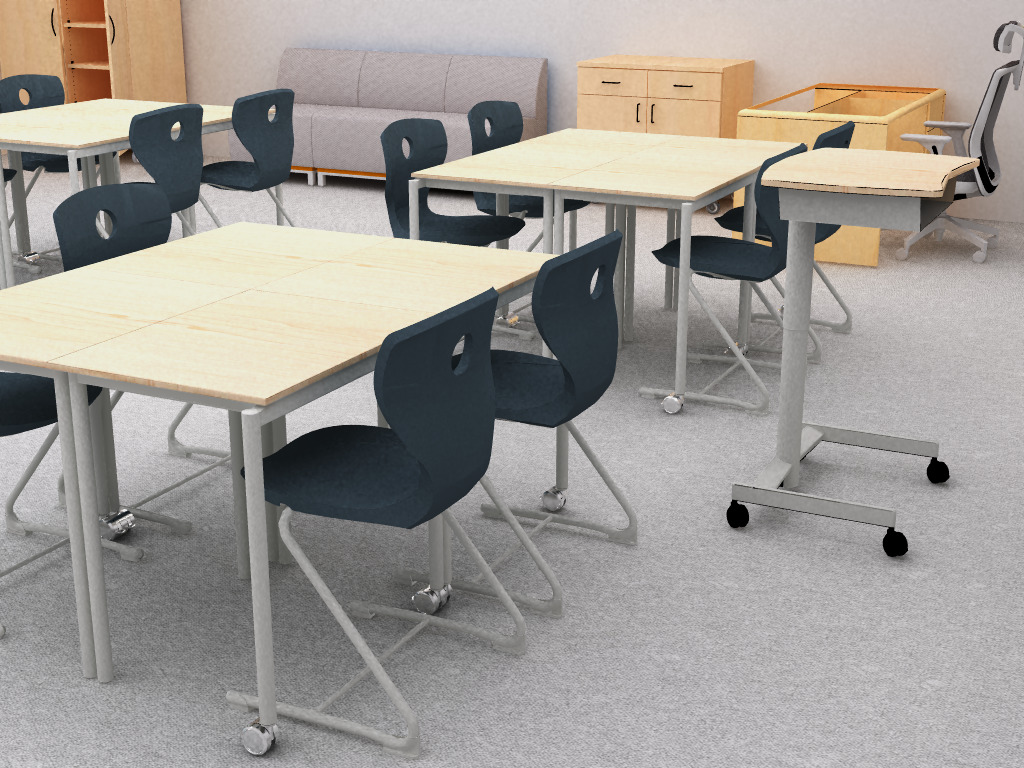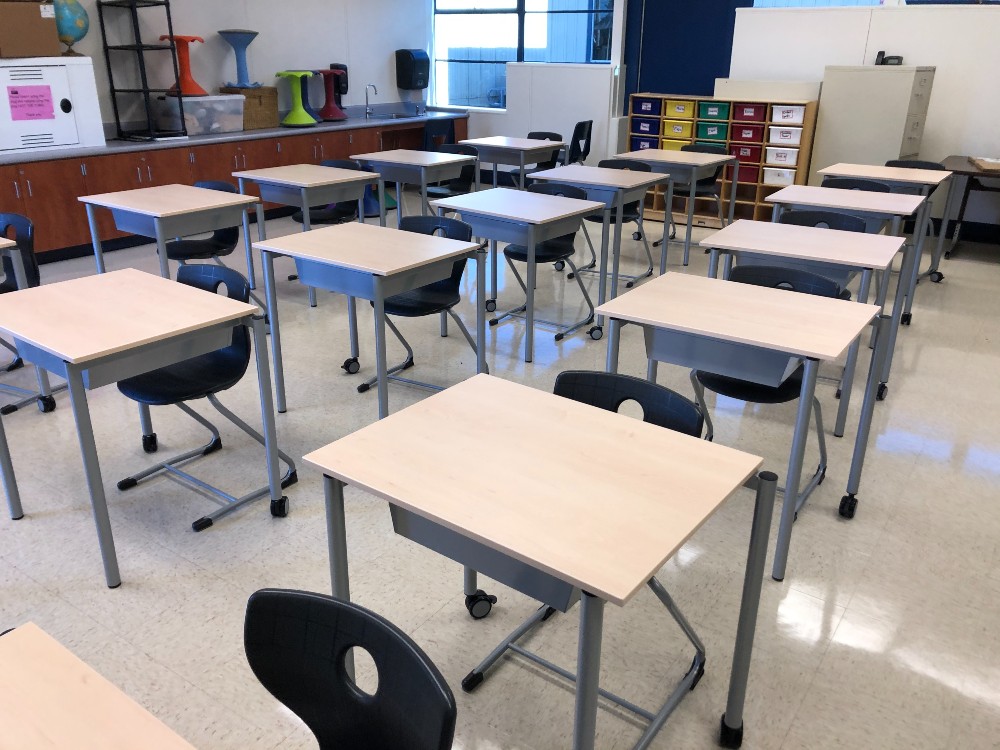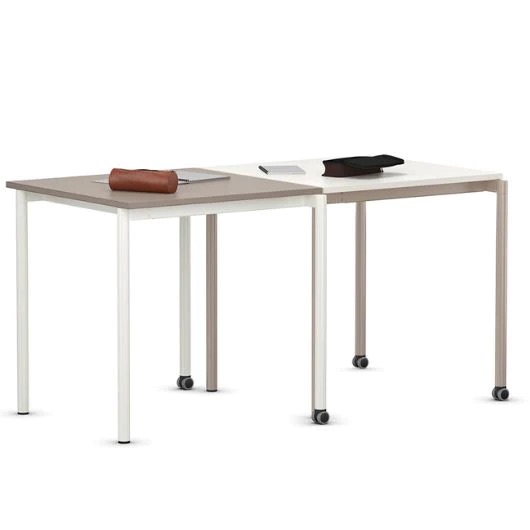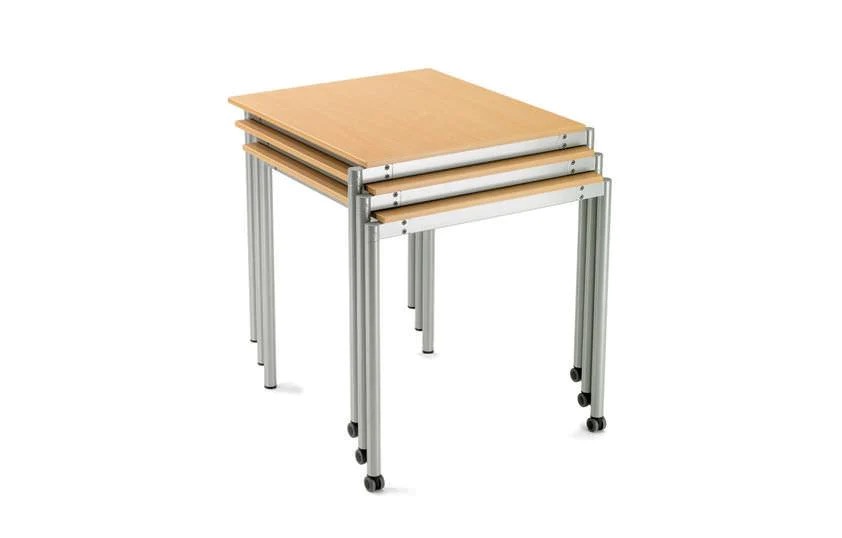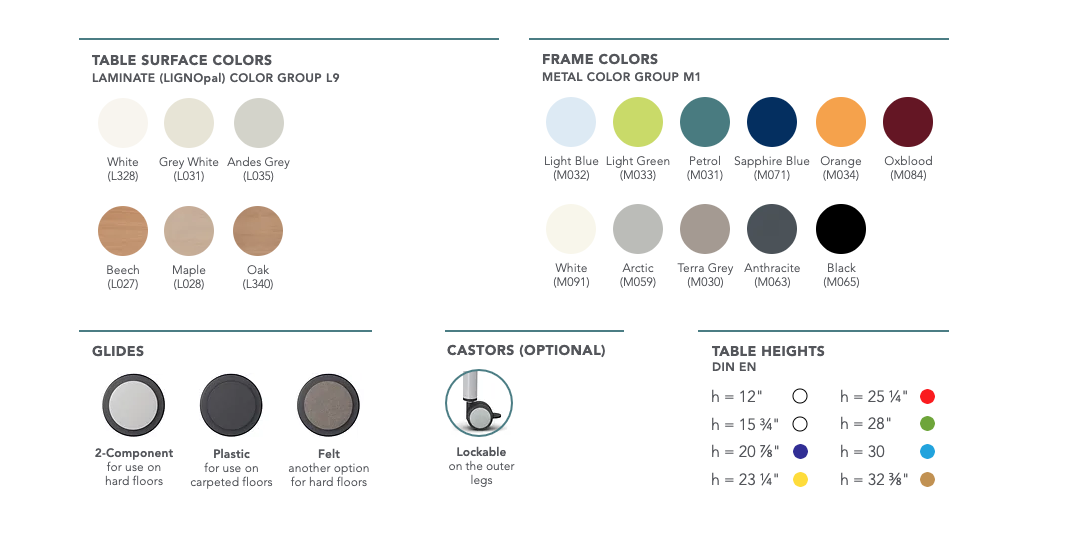 litetable-st-classroom-table-student-desk-classroom-table-vs-america-902565_2000x
litetable-st-classroom-table-student-desk-classroom-table-vs-america-lignopal-laminate-color-beech-25-14-300250_2000x
LiteTable-Schul_TY_XX_P01.lang
Stackable, Lightweight Student Desk or Table
#21090 – 27 ⅝"w x 21 ⅝"d
#21091 –  29 1/2″w x  29 5/8″ d
The LiteTable-ST offers the ultimate flexibility for multi-use spaces and agile classrooms. It has a frame made from welded steel, providing superior strength and longevity. This table is stackable up to 8 and due to its paired inset and outer legs, can be alternated to allow for continuous rows without gaps between desks.
Frame made from welded round tubular steel legs with all-round rectangular tubular steel top frame, all powder-coated. Because the inner and outer legs are arranged in pairs, the table is stackable. What is more, they can be rotated to form continuous rows. Tables with glide elements for hard or soft floorings or with 2C universal glide elements and, optionally, with two castors at the outer legs.
Table sizes in 7 fixed heights in accordance with DIN EN 1729.
Table top with HPL or chipboard top and continuous, molded (PUR) polyurethane safety border or chipboard top and glued plastic border. Tops with KU border available with edged or rounded corners as required.
Warning: A maximum of four stacked (unloaded) tables may be moved together on castors.
The following material groups are available to choose from: Frame made of steel: M1; Top made of chipboard: L4; Top made of chipboard with PUR edge: L2; Chipboard with laminate: L9; HPL-top: L4.
D&D Product Inquiry
Get in touch with us