Height-adjustable Tables • VS America
RondoLift Tables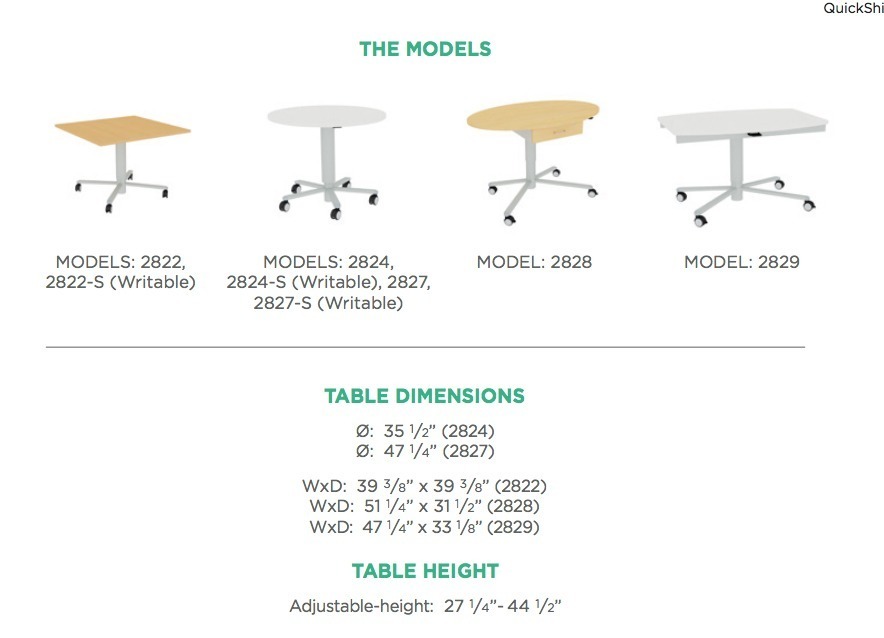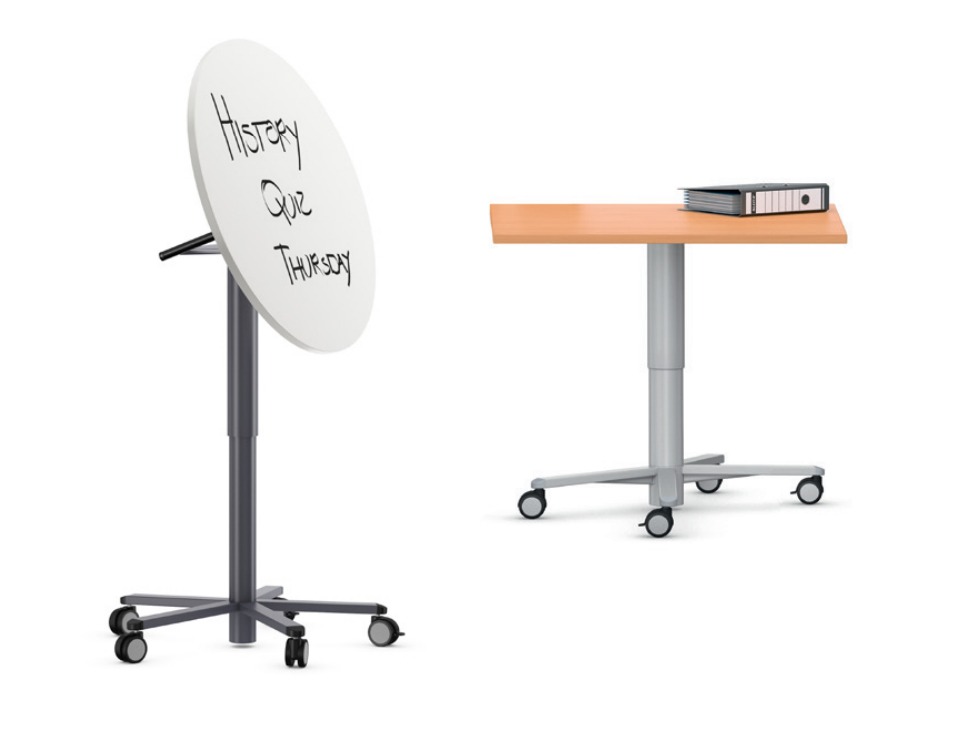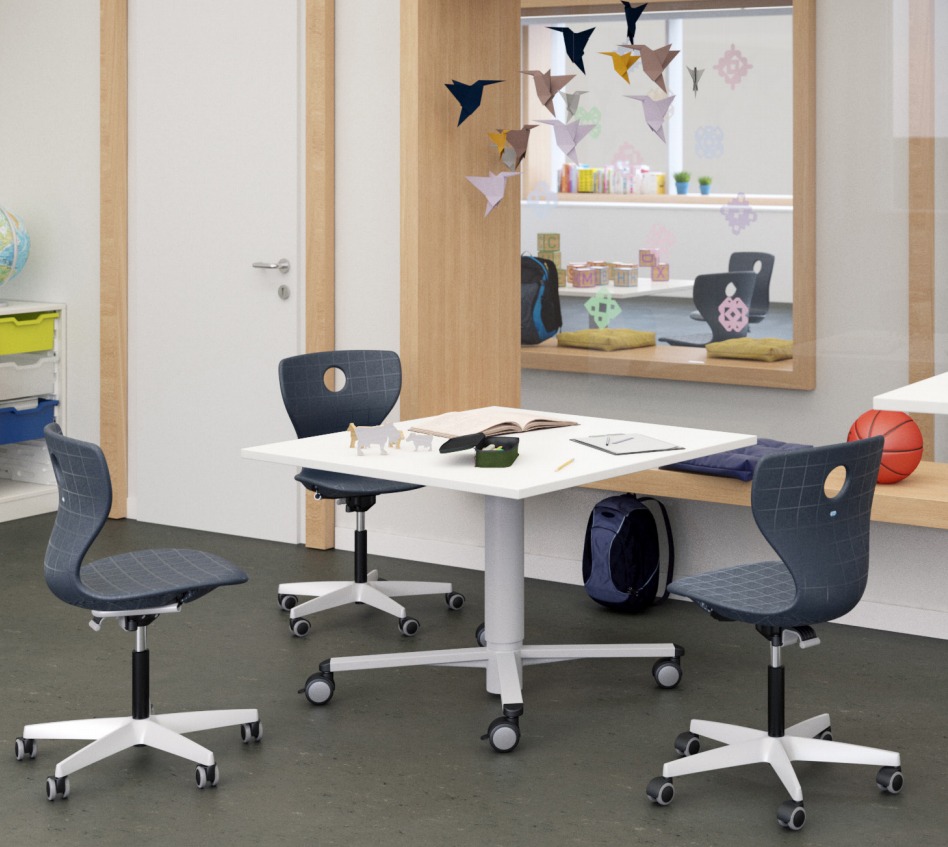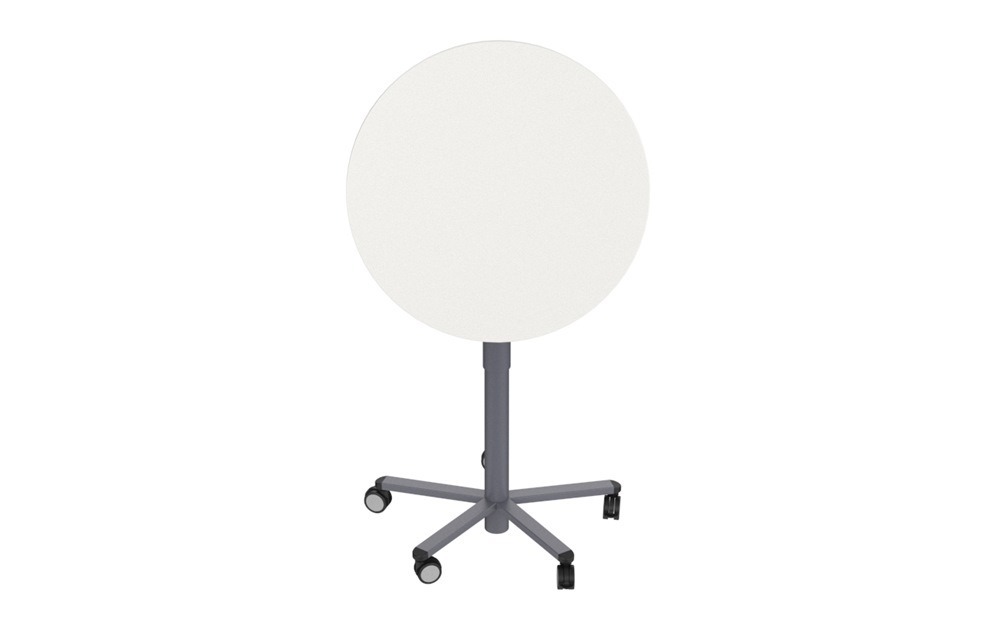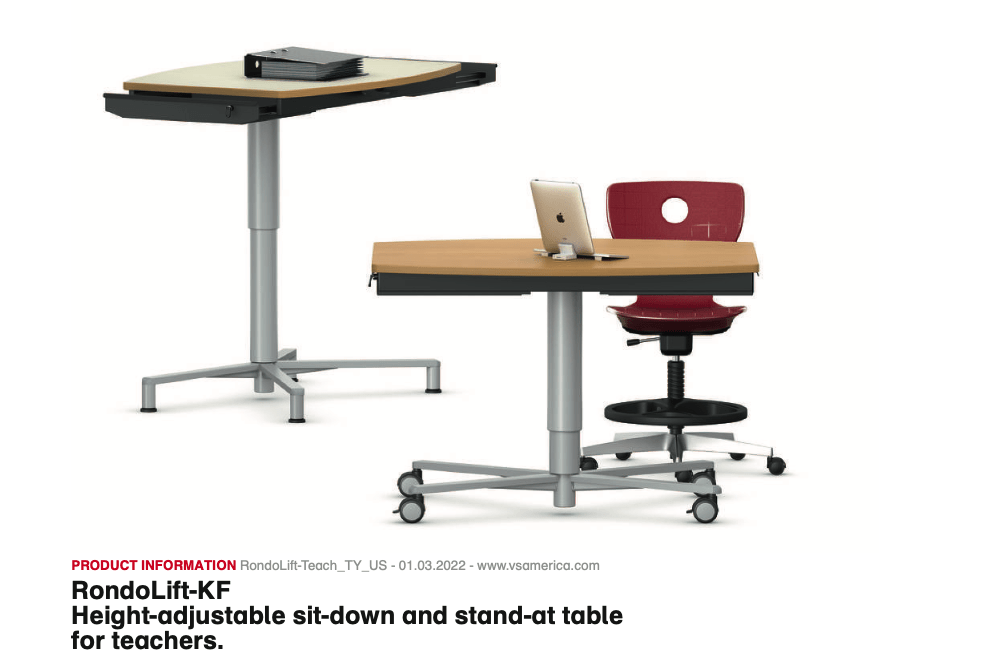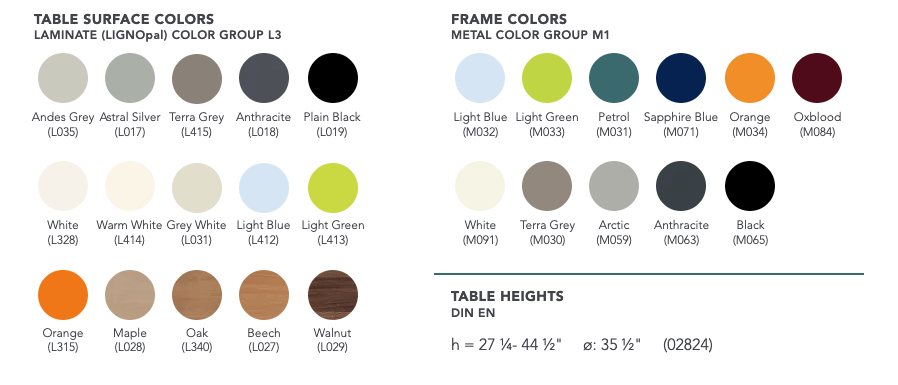 RondoLift-KF for Teachers
The RondoLift table raises the bar for teachers and students. The fully adjustable tabletop gives it sit-at or stand-at functionality. Lockable castors make it mobile. And the optional tilt mechanism allows it to be stowed in a snap or converted to a projection or display surface. Quick, creative options that help take education up a notch. This table comes in two round top sizes (35.5 inch and 47.25 inch) and three square top sizes (39 3/8″ x 39 3/8″, 51.25″ x 31.5″ and 47.25″ x 33 1/8″).  This table is height-adjustable from 27.25″ – 44.5″ tall and features lockable casters for easy transport. 
Frame comprising a round central leg/post and a four- or five-foot star-shaped base made from rectangular section, all powder-coated. Leg/post with integrated gas-filled strut and hand switch on the table-top edge. The hand switch is fitted with a safety cover to protect against unintentional activation of the gas-filled strut. Star-shaped base with lockable castors or with glides.
Table height infinitely variable.
Tabletop (barrel shape) made of laminated, veneered, or linoleum-coated LIGNOpal chipboard with plastic (KU) or beech (BU) edges. Round or square tables (from 35 1/2 in.) optional with hinged tabletop for easy transport.
Equipment: Oval table can be supplied with an optional lockable drawer under the top. Oval and square tables also available with modesty screen.
The following material groups are available to choose from: Frame made of steel tube: M1; Top made of chipboard: L6; Top made of linoleum: L8; Top veneered: F1; HPL-top: L4.
Product Inquiry
Get in touch with us